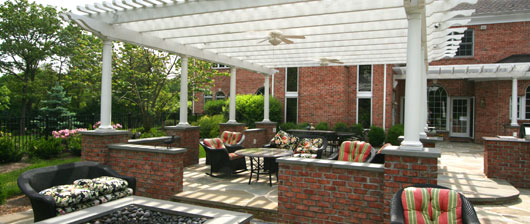 RDH Design Group
RDH Design Group is a nationally recognized, award-winning, state licensed and fully insured professional landscape architecture design firm. We cater to residential, commercial, institutional and municipal clientele in New Jersey, New York and Pennsylvania. 
Our services range from landscape architecture and civil engineering to minor architecture and project management. Our employees take pride in providing customers with fully functional, original and extraordinary exterior design and project implementation. In addition, we work closely with a tight-knight network of established contractors to take any project off the page and into reality as seamlessly as possible.
As part of our goal to reach a "greener" future, RDH Design Group is a member of the USGBC and has the capabilities to provide LEED consulting and design services to aid in creating a more environmentally conscious habitat.
We invite you to contact us and start the process of making your outdoor landscape dreams a reality.
Ask us about your project
Contact Us to find out how we can help make your project a success.
RDH Featured on NBC

RDH Design Group was featured on "George to the Rescue" on NBC as part of a team that built a porch for a paralyzed United States Presidential Service Award recipient.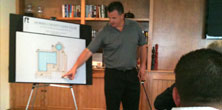 Bring your dreams to life.
RDH Design Group is committed to helping you turn your outdoor space into the space you've always dreamed of. We'll be there every step of the way from concept through planning, execution and maintenance.
As a full service landscape architecture design firm, we handle all aspects of a project from analyzing space to creating zoning plans, obtaining permits, managing budget and ultimately creating a space that makes dreams a reality. Our expertise includes:
Residential
Commercial
Country Clubs
Institutional
Pools